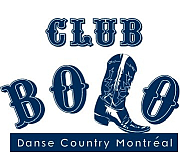 Bolo Newsletter, July 7
Bolo Reunion picnic this Saturday July 10
At 12 pm: Summer Stomp picnic. Reviews starting at 1:30 pm.
We will be set up on grass (see below the red circle "Danse") near the chalet.
Nearest metro stations: Pie-IX or Viau (both stations are a 17 minute walk). Pay parking next to the chalet. Parking is also possible in the surrounding streets.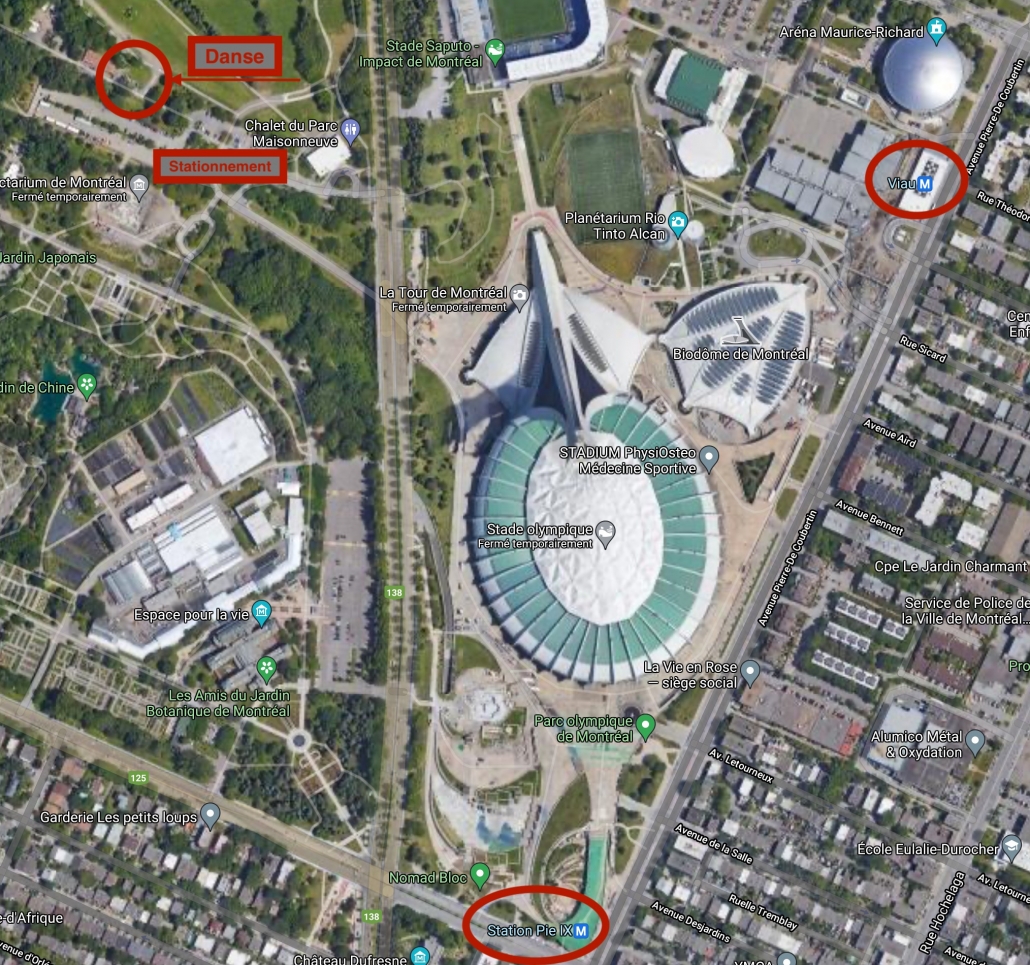 Upcoming Events
Saturday* August 14, 12 pm: Pride picnic and reviews starting at 1:30 pm
Saturday* September 11, 12 pm: Back to School picnic and reviews starting at 1:30pm
Friday, September 17, 7:30 p.m.: opening of the fall season at the centre, 2093 Visitation
* In case of rain, the event will be postponed to the next day (Sunday)
ATTEND THE REVOLUTION AT TVA SHOOTINGS FOR FREE ON JULY 23-27 AND 29T
Oh la la chihuahua! Revolution is back!!!

We are pleased to offer you access to the studio for the filming of round 2 of the 3rd season of Revolution on TVA!

Come and experience the intensity, emotion and energy of this impressive production with the Twins, Sarah-Jeanne Labrosse, Lydia Bouchard, Jean-Marc Généreux and our very talented dancers!

PLEASE NOTE: Due to current circumstances, seats will be offered exclusively to groups of 4 to 7 people from 3 different addresses maximum (12 years and older) We are unable to accommodate groups of 3 or less at this time.

Available dates and times:

Friday evening, July 23rd
( Arrival between 5:30 and 5:45 pm

Tuesday July 27th
( Arrival between 5:30 and 5:45 pm )

Thursday July 29th
( Arrival between 5:30 and 5:45 pm

Location : TVA 1425 Alexandre de sève, Montreal, QC H2L 4P2

To reserve your seats, please click on the link below!

ATTENTION : A proof of address will be required at the reception for people 18 years old and over

TVA and the Revolution production team will welcome you in the studio in complete security and respect of the sanitary norms in effect.

https://www.facebook.com/RevolutionTVA
Tweets by RevolutionTVA

Thank you and enjoy! Book here!