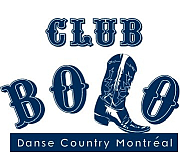 Bolo Newsletter
This Friday at Club Bolo
Club Bolo is closed this weekend. For the fall session, the Club is open approximately every other Friday.
Next Fridays:
Fri 25-Sept-2020
Fri 16-Oct-2020
Fri 30-Oct-2020
Fri 13-Nov-2020
Fri 27-Nov-2020
Fri 11-Dec-2020
Next classes: Friday, September 25
At the gym in the basement 2 of the centre:
– at 8pm, intermediate level
– at 9pm, beginner level

Single entry fee: 10$ per event.

If possible, please buy your ticket online in advance: https://www.simplyk.io/ticketing/5f5e8c103bf6d600299f16d0
Please note that "tipping" at the purchase of the ticket is at your discretion (Simplyk does not charge Club Bolo the costs usually associated with credit card transactions). You can set the tip to zero by specifying 'Other' in the tip % drop-down list.
On your first visit to the centre, we will ask you to sign the "Acknowledgement of Risk" document and if you did not enter it when you purchased your ticket online, your phone number and email address.
Wear running shoes (to protect the gym floor, no other type of shoe or boot is possible).
Bring your water bottle (you can fill it on site, but the drinking fountains are closed). There will be no bar service and no food will be allowed.
It will be possible, at everyone's choice, to remove the mask when you are in position to dance on the dance floor, also when sitting on a gym bench. Otherwise, it will be mandatory to wear the mask when moving around inside the centre, including in the gym.
Annual General Meeting – Sunday, October 18
Our AGM will be held online, on Zoom. More information to come.