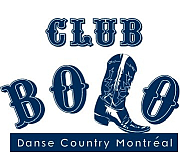 Bolo Newsletter  – September 23, 2022
This Friday at Club Bolo
Friday, September 23: Club Bolo animates and dances on the esplanade of Place des Arts

The site opens at 6 pm. Entertainment and introductory class starts at 7pm with our dear teachers Diane and Paul.
You will then be able to practice your new (or old) dance steps to the best country hits performed by the Billy Country Band, ranging from vintage classics to current hits, including francophone hits. The evening will end with DJ LeMonk keeping you on the dance floor until 10pm.
Drinks and snacks available at the Festival bars.
https://placedesarts.com/en/event/country-dance-evening
Sunday October 2: Annual General Meeting, online event (Zoom), invitation and details to come

We are pleased to invite you to our Annual General Meeting (AGM) on Sunday, October 2nd at 4 PM, in the comfort of your home (or wherever you are!).  The Zoom link will be communicated to you later.

Why this AGM is important to all of us

This is your opportunity to express yourself and to participate in the life of our Club. We also need you to vote for the Board of Directors. Anyone is welcome to attend.
Renewal of the Board of Directors
To run or vote, you must have attended a class or party on at least 3 different dates in 2022.
The Board of Directors is currently composed of the following
elected members: Ms Caroline Faille, Mr Alan Gaudet, Mr Dorian Keller, Mr Jocelyn Lauzon, Mr Paul Numainville,
Mr Francis Salvadori and Mr Olivier Sorin.
This year, four of the seven Board positions are up for renewal, namely those currently held by Alan, Dorian, Jocelyn and Olivier. In accordance with our by-laws, the allocation of positions will be decided at the first meeting of the new Board of Directors.
How to apply for a position
There are two ways to integrate the Board of Directors:

–
As a co-opted member
, chosen by the elected members of the Board, for a period of one year. Simply express your interest to a member of the current board or
by writing to
secretaire@clubbolo.com (Olivier Sorin)
.
– As an elected member:
Apply by writing to tresorier@clubbolo.com (Francis Salvadori) and specify the length of the desired term (1 or 2 years).
Ask three members in good standing to support your candidacy by writing to tresorier@clubbolo.com (Francis Salvadori)