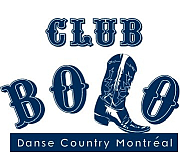 Bolo Newsletter  – January 27, 2023
This weekend at Club Bolo
This Friday
Beginner
Teaching: VHS
Review: Until The Dawn
Teacher: Michel
Intermediate
Teaching:

Dancin' Fool


Review: Good Lord
Teacher: Marc
8 – 10:15 pm: dance evening
Your volunteers :
Management: Alan
Reception: Pierre
Bar: Alain & Mario
DJ: Pierre
Please buy your tickets in advance here to get the chance to win a free entry for an amount equivalent to the amount paid (draw every Friday). 
Link to see the list of dances of the session, the step sheets and the videos of the classes: clubbolo.com/en/dances/?wdt_column_filter%5B4%5D=2023%20Hiver
Direct access to our YouTube channel: https://www.youtube.com/channel/UCPd0Vl9IavUscyo5RwzVjqg
This Sunday
1:30 pm – 5 pm: Challenge Workshop, polyvalente room (2nd floor)
Dance Class: 2-step Turn
Your Volunteers:
Teacher: Michel
Management: Alan
New in 2023: session subscription!
Club Bolo is pleased to offer a new subscription package for this winter session, from January 13 to March 31, 2023.
For $95, you get access to classes and evenings on 11 Fridays and 2 challenge workshops on Sundays. So, if you participate in all these events, each one will have cost you $7.30 (compared to $12 if purchased individually). So this $95 offer includes all of the winter session events, except the Sweetheart Stomp weekend (February 10-12) which is a separate offer.
Other benefits:
this package saves you from having to buy a ticket every week
each week, you have the chance to win a drink ticket at the bar
if you are unable to attend for an extended and unexpected time period, Club Bolo will credit you
Buy your package here! 
February 10-12 Weekend: Sweetheart Stomp
Tickets for our Sweetheart Stomp 2023 are already available here on our website.
Choose your favorite package, book your weekend on February 10th and prepare your best moves!
Full details to come!