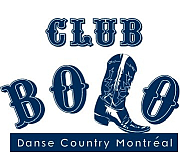 Bolo Newsletter November 15
This weekend at Club Bolo
Friday
7:30 pm- 9 pm: Classes
Room 1, beginner level
Teaching of: Stealing The Best PDF
Review of: Keep It Simple PDF Video
Room 2, intermediate level
Teaching of: Youngblood PDF
Review of: Beers Ago-go PDF Video
9 pm – 0 am: Open dancing and special requests
Your Volunteers:
Teachers: Daniel, Michel Cabana
Management : Jocelyn
Reception: Claire & Pierre
Bar: Alain & Chantal F
DJ: Daniel
Sunday – Closed
Anytime
Upcoming Events
Christmas Party: Saturday, December 7
Tickets are on sale! The theme is White Christmas. Dress in white suggested
New this year: registration and payment available on our website clubbolo.com/en/xmas-2019/
Please register one person at a time.
Note that at the time of payment, a tip is suggested by default (to encourage the simplyk platform which is a small Montreal company that offers a much cheaper payment solution than banks). Tipping is at your discretion. Choose Other to specify an amount (or not to leave a tip at all).
Tickets and wine can also be purchased at the reception desk after 9pm.
Deadline for ticket purchases: Friday, November 29. Don't delay, the tickets are selling quickly! Thank you!!!!
Evening Programme
6pm: Doors open
7-9pm: Dinner service
9pm-1am: Dance evening (doors open for those not having dinner), surprises!
Choice 1: Traditional meal – $40 ($35 for session or annual packages: $35)
Roasted grain turkey with sage butter and Marsala sauce
Holiday mini cipaille with four meats
Traditional meatball stew
Old-fashioned mashed potatoes
Vegetable and herb planter
Homemade fruit ketchup
Fresh bread and butter
Holiday log
Choice 2: Vegetarian menu – $40 ($35 for session or annual packages: $35)
Tofu General Tao, coloured vegetables on basmati rice
Carrot, radish and asparagus salad with Italian parsley
Monte-Carlo Potatoes
Vegetable and herb planter
Firm cheese with grapes
Fresh bread and butter
Holiday log
Gluten and allergy-free option: on request
Selection of wines:
$16  RED – Trapiche Zaphy Cabernet Sauvignon Mendoza – Organic certified (13,5%) Argentina – SAQ 14023191
16 $ RED – Les Jamelles Pinot Noir Pays d'Oc (13%) France – SAQ 10802904
19 $ RED – Carpineto Dogajolo Toscana (13%) Italy – SAQ 00978874
19 $ ROSÉ – Le Pive Gris – Organic certified (12%) France – SAQ 11372766
16 $ WHITE – Réserve Maison Nicolas Chardonnay (12,5%) France – SAQ 00577122
Partners
Club Bolo members in good standing are eligible for a free Équipe Montréal card that provides great discounts!
equipe-montreal.org
ASSCS (Club Bolo main dance location): Activities at the Association Sportive et Communautaire du Centre-Sud
asccs.qc.ca
Our Toronto friends website: torontowranglers.com
Village Western in Laval offers a 15% discount to Club Bolo members.
5199 des Laurentides, Laval. Bruno 450 628-1999
www.villagewestern.com    info@villagewestern.com
Sellerie Lemay in Montreal offers a 15% discount to Club Bolo members.
6951 Rue Notre-Dame E, Montréal. 514 254-0172
www.sellerielemay.com
Find shirts, accessories and country outfits at Modestone, our official Club Bolo show supplier
10% discount for Club Bolo members. Lachine 514 364-9239
modestone.com