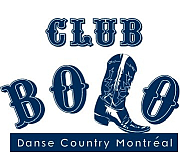 Bolo Newsletter April 10th – Bolo Night online at 7:30pm this Friday!
Online dance night – take 2!!!
This Friday, starting at 7:30 pm, we invite you to log in to take 2 dance classes – Classes offered by our own teachers!!!
7 :30 pm: Claude will be teaching South Of Santa Fe (Intermediate)
8:30: Diane will teach 634-5789 (Beginner)
Once the dance is taught, we'll all dance it together…
Online  evening with Zoom:
Step 1, from 7:15 pm if possible (to give you time for installation, discover the application)
Go to the website https://zoom.us/join OR open your Zoom application (or install it on your computer or smartphone)
Step 2
Enter the following number: 667 644 2684
Step 3
Activate your camera and microphone so we can see and hear you.
During the course, it is best to mute and turn off your camera to avoid feedback and slowing down the Internet.
We're expecting you!
clubbolo.com | Contact | If you wish to unsubscribe, just reply to this message mentioning in the subject "unsubscribe".