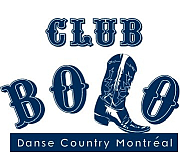 Bolo Newsletter, October 18
This Friday at Club Bolo
Beginner's class "Born 2B Gaga" and reviews, from 7:30 to 8:30 pm, polyvalente  room (2nd floor). Teacher: Daniel.
Intermediate course "Black Horse" and reviews, from 7:30 pm to 8:30 pm, George Martin room (first floor). Teacher: Claude.
8:30 – 10:15 pm: Dance evening.
Your volunteers:
Teachers: Daniel, Claude
Reception and Management: Pierre Pa., Olivier, Alan
Bar: Alain
DJ: Pierre Po.
The courses taught can be viewed on video, as well as the upcoming program:
https://clubbolo.com/en/dances/?wdt_column_filter%5B4%5D=2021%20Automne
Tickets* must be purchased online at https://clubbolo.com/rentree-automne-2021/
Online registration for Friday classes opens on Tuesdays at 12pm.
A bar will offer, upon voluntary contribution, non-alcoholic liquors and chips (Public Health prohibits the consumption of alcohol in our category of activities).
Virtual Annual General Meeting – Sunday, November 21, 4pm
Our AGM will be held online, on Zoom. More details to come.