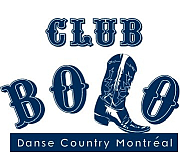 Bolo Newsletter  – June 9, 2023
This Friday at Club Bolo
7 – 8 pm: rehearsal for the parade dances
8 – 10:15 pm: dance evening
Management: Dorian
Reception: Joan
Bar: Mélanie & Nittaia
DJ: René
Buy your ticket here. Note that the evening is free for those attending the rehearsal.
Dances list, stepsheets and videos of the classes:
Direct access to our YouTube channel: youtube.com/channel/UCPd0Vl9IavUscyo5RwzVjqg
Other News – Extravaganza Choir
On Saturday, June 10, Extravaganza invites you on a musical voyage through the immensity of the Canadian production "D'un océan à l'autre" (From Sea to Sea): a show that revisits some of Canada's best-known songs.
A colossal program through the history and diversity of a territory that is itself titanic, as well as the music and artists who have left their mark on the minds and hearts of everyone, whether rock, pop, country, dance, text-based songs or traditional songs.
It's an opportunity to immerse yourself in the world of artists such as :
Joni Mitchell; Pierre Lapointe; the Weeknd; Neil Young; Roch Voisine; Shawn Mendes; Charlotte Cardin; Shania Twain; Gordon Lightfoot; Alanis Morissette, and many more.
Also on the program is a particularly epic tribute to the great classics of the '80s, as well as a surprise number featuring a breathtaking performance of one of Céline Dion's first hits!
At the heart of a show full of colors, choreography and emotion, Extravaganza invites you to discover or revisit the pages of a musical history that's rich, exciting, touching and, at times, even wild!
Under the musical direction of Luce Bélanger; and the orchestral direction of Jonathan Pelletier.
PLACE, DATE AND TIME
Théâtre National (1220 rue Sainte-Catherine Est, Montreal, H1X 2A2)
Saturday, June 10, 2023: 8 p.m. (doors open at 7 p.m.)
RATES
Pre-sale: Adults $30 (day of show: $35)
Children (under 12): $15
Tickets on sale from choristers OR on our website: https://www.extravaganzavocal.org/billetterie 
We look forward to seeing you after the show!
Josée (soprano 1)
Upcoming Events
Friday, June 16: St-Jean Baptist Party
Wear blue for the event!
Chantal and her Bolo dancers will perform a show followed by a lesson for all.
Friday, July 7: A night of Country & Western and Line Dancing
A night of Country & Western and Line Dancing featuring your host Alan Gaudet of Club Bolo, Montréal.
Friday, July 7, 10pm- lam The Westin Ottawa
1 Colonel By Drive 4th Floor Ballroom
Cost: FREE. Questions? president@clubbolo.com