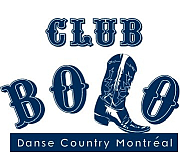 Bolo Newsletter, November 30
This Friday at Club Bolo
7:30 – 8:30 pm: class and reviews

Beginner level: "Lonely Drum". Teacher: Gilbert.
Intermediate level: "Aw Naw". Teacher: Michel.

8:30 – 10:15 pm: dance evening
Your volunteers:
Teachers: Gilbert, Michel
Reception, management: Olivier
Bar: Josée
DJ: Pierre
The courses taught can be viewed on video, as well as the upcoming program:
https://clubbolo.com/en/dances/?wdt_column_filter%5B4%5D=2021%20Automne
Please buy your tickets online as much as possible at https://clubbolo.com/rentree-automne-2021/
A bar will offer, upon voluntary contribution, non-alcoholic liquors and chips.
Club Bolo Christmas Party – Friday, December 10
The evening starts at 6:30 pm at the Casa Grecque restaurant.
See the menu here: casagrecque.ca/dining-room-menu/
To reserve your place, a $10 deposit is required. It will be refunded on the spot. You can reserve your seat here or there: clubbolo.com/en/fall-2021-reopening/
The evening will continue from 9pm at our usual dance place and will go on until 11:15pm!
Upcoming Events
Last 2021 event: December 10th, then Christmas break
January 7th: Club Bolo reopens