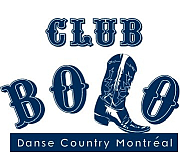 Bolo Newsletter, November 6
This Friday, Nov 6 from 7:30 PM: online evening on Zoom
https://us02web.zoom.us/j/83936201665?pwd=YUFuUEFaYjJzY2JOZGdxeUMvTEs4Zz09 Meeting ID: 839 3620 1665 Passcode: 478663
Lessons:
Booze Cruise (teaching) René: Teaching video
Half Past Tipsy (review) Paul: Demo + teaching video
Jerusalema (review) Diane
Dances Playlist:
Dance Again (beg): Teaching + Demo
Stomp Down (interm): Demo + teaching
Bullfrog on a Log (beg): Demo + teaching
Play that Sax (interm): Demo + teaching
Texas Time (beg): Demo + teaching
Ex's & Oh's (interm): Demo + teaching
"Sans Rancune" new TV programme on November 23 recorded at the TVA channel studio 
Hello, my name is Geneviève Beaulieu, I'm a researcher for "Sans rancune" the new great variety that will be on air next winter on TVA. It is Pier-Luc Funk who will be at the controls of this one, accompanied by his sidekick Hélène Bourgeois-Leclerc.
With Star Académie, it will be the network's prime show in 2021!  The concept is to celebrate with humour a group of individuals or a profession such as hairdressers, country fans, new parents etc… We can expect humorous acts, sometimes touching, sometimes corrosive moments, sketches, special guests, original musical performances and more! It's a bit like celebrating a friend: we prepare a big evening in which we pay tribute to them, but above all, we take advantage of the occasion to tease them about their little shortcomings… :)o Each show will feature a group of 30 people* who will be the stars of the show! We are therefore looking for country music fans with a great sense of humour and a good sense of self-mockery.
The recording will take place on Monday, November 23rd, time to be confirmed at TVA's mythical Studio G in Montreal. It is also the chance to witness the birth of a very special show between colleagues and to see the backstage of a film set.
Would you be interested and available, you or someone close to you, to live a unique and entertaining moment with us? Send me, after filling it out, the form: https://clubbolo.com/wp-content/uploads/2020/10/2020_Sans_rancune.pdf
Do not hesitate to contact me for more information!
Geneviève Beaulieu
gbeaulieu@attraction.ca
514-915-1148