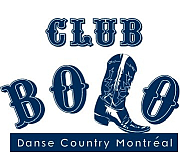 Bolo Newsletter  – December 8
This weekend at Club Bolo
This Friday
Beginner
Class: Friday Night
Review: Midnight Moves
Teacher: Marc
Intermediate
Class: Sounds Like This
Review: Fast Car For 2
Teacher: Diane
8 – 10:15 pm: dance evening
Management: Paul
Reception: Claire
Bar: Brigitte & Jocelyn
DJ: Pierre
Get your tickets here.
List of dances, videos and step sheets for the fall session: clubbolo.com/en/dances
Direct access to our YouTube channel: youtube.com/channel/UCPd0Vl9IavUscyo5RwzVjqg
Bistro at the community centre
How to get something to eat before an evening of dancing? Simple: the bistro is there for you, up until 8pm!
Christmas Party Weekend: December 15-16
Friday, December 15: reviews and open dancing.
Saturday, December 16, from 5 to 10:30 p.m.:
Come celebrate Christmas at Club Bolo! Catering, appetizers, live entertainment and pizza at the end of the evening.
New: you can now buy your Coupon for alcoholic beverages at the bar for faster service on D-Day!
Get your tickets (for the party and/or coupons) at the box office here.