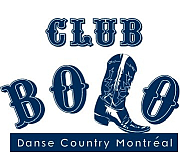 Bolo Newsletter May 22nd – Club Bolo celebrates its 26th anniversary with an online event at 7:30 p.m.
Online dance night
What are we celebrating this Friday?
Club Bolo 26th anniversary!!!!
Wear a hat and raise your glass with your favorite drink!
On Zoom, starting at 7:30.
A dance class with Rene will follow.
Step 1
Go to https://zoom.us/join OR open your Zoom app.
Step 2
Enter the following number: 667 644 2684
Step 3
Activate your camera and microphone so we can see and hear you.
During the course, it is best to mute and turn off your camera to avoid feedback and slowing down the Internet.
We're expecting you!