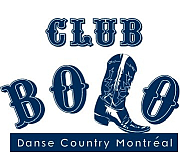 Bolo Newsletter  – May 25, 2022

This Friday at Club Bolo
7:30 – 8:30 pm: class : Fenua
Teacher: Daniel
Review: Can't Stop Loving You
8:30 – 10:45 pm: dance evening
For those who wish to do so, review  Hey Baby  (thanks for the suggestion Dominique!) as it will be danced during the evening.
To see the videos and step sheets, it's here: clubbolo.com/en/dances/
Your volunteers:
Teacher: Daniel
Reception, Management: Olivier
Bar: Jocelyn & Mario
DJ: Daniel
Please buy your tickets in advance here.
To see the program and the videos:
New spring session: here it is.
Winter session, go here.
Fall session, this way.
Full bar. We still have plastic cups to go. When we run out, we'll switch to reusable glasses!
Also for environmental reasons, we do not sell bottled water. Bring your own water bottle, there is a fountain at the entrance of the room to fill it easily.

Upcoming Events
Next Fridays: Parade preparation and special request nights
The next 3 Fridays will be dedicated to the practice of the dances for the parade. The suspense is still there, René, our teacher in charge, is surely anxious to reveal them to you!
For the participants, the classes and the evening will be free.
June 17: Special St-Jean Baptiste evening
Last evening before the summer break. Wear blue for the occasion!
THE CRAZY SOLES HELP A FAMILY for CHRISTMAS JULY 16, 2022
Noon until Midnight
Instructors: Rhonda Nadon Cathy Montgomery Valarie Keller Bobby Chong Chantal Michaud René Babin Elaine Cook Marlene McIntyre
Notre-Dame -Des-Champs Community Center 3659 Navan Rd Orleans, Ontario K4B 1H9
Other News
Saturday, June 4 Extravaganza Choir Performance
The Extravaganza Vocal Ensemble invites you on a journey through history for an unforgettable reunion with men, women and non-binary people who have left such a strong impression on the imagination that they have quickly become inseparable from it!
Monsters: beyond superstar!
These artists made their mark on the 20th century, but they did much more than simply occupy an enviable position on the charts! More than just stars, they are nothing less than the cornerstones of our culture: they are Sacred Monsters! In the heart of a show full of colour and emotion, whether it's rock, pop, jazz, country, song lyrics or psychedelic, come and rediscover the magnificence of these great names: David Bowie, Elvis Presley, Serge Gainsbourg, Édith Piaf, Les Beatles, Queen, Robert Charlebois, Starmania, Aretha Franklin, Charles Aznavour, Dolly Parton, Elton John, Céline Dion, and more.
The choir is accompanied by a group of 4 musicians. Musical and artistic direction : Mathieu Bourret
SATURDAY JUNE 4, 2022 FROM 8:00 PM TO 10:00 PM. Doors open at 7:00 pm. No assigned seats.
PRICE: Adult $30 (in advance). Day of show: $35. Children (under 12): $15
Buy your tickets here. Half & Half Draw: tickets on sale by clicking on the link above (in the Tickets section). In the Order section: if you do not wish to support the ticketing platform, click on "No contribution".
VENUE: Sylvain Lelièvre Hall (Collège de Maisonneuve), 3800 Sherbrooke Street East, Montreal, H1X 2A2. Metro station: Pie-IX or Joliette. Pay parking (cash or Visa/MasterCard) or on nearby streets.
FACEBOOK EVENT: HTTPS://FB.ME/E/2J9MWBPFK